One Day-State Level Inter-college competition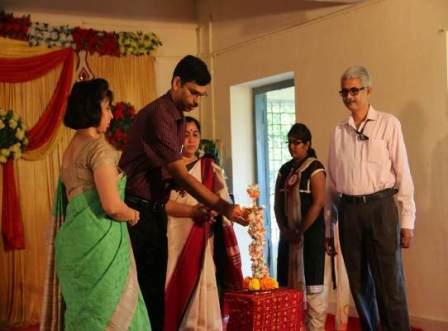 On occasion of International Women's Day -One Day State Level Inter-college competition was organised by the Department of Hindi in which all the colleges and universities such as :
Achariya arts & science college
Sarda Gangadharan college
Tagore arts college
Idhaya college
Indira Gandhi Arts & science college
Kanchi Munimavar P.G. Centre
Prist University
Pondicherry university students took part.
There were total five events,these are Elocution,Debate,Slogan,Hindi singing and Dance.We were overwhelmed with the huge response we got from the student community. Total no. of 100 participants took part with a great zeal as it was an open platform for college & university never provided before.