Inauguration Of ECO-Club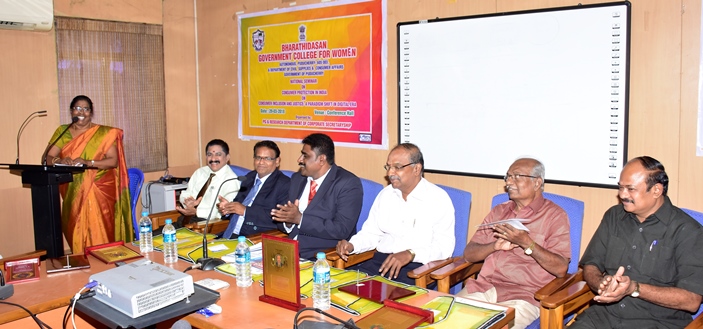 Inauguration of Eco club on 30/09/2014. Retired Prof P. Ramanujam gave a talk on Ozone layer depletion to the Eco Club members . Covers made out of Newspapers were distributed to the canteen and a leaflet on preventing Ozone depletion was distributed to the public.
Organic garden was set on 3/2/2015
Competition on "Waste out of wealth" was organised by Eco Club for the students of College and the best prizes were awarded. Around 50 participants participated and made materials like vases , frames art pieces etc out of waste materials like CD straw ice cream sticks papers etc.
Eco Club celebrated " National Science Day" on the 24/02/2015. Associate Professor Dr. Poyyamoli of Department of environmental Science , Pondicherry University, gave a talk on "Green Campus"and The Newsletter "Ecoviron" edited and designed by Mrs. Rajiny Assistant Professor was released By Principal Dr. Sasi Kanta Dash and The Chief Guest Dr. Poyyamoli and Head of the Department Dr. Josephine Nirmala Many. Organic Garden was also Inaugurated.
A cheque of Rs. 25000 was given by Principal Dr. Sasi Kanta Dash for the successful running of the Eco Club.